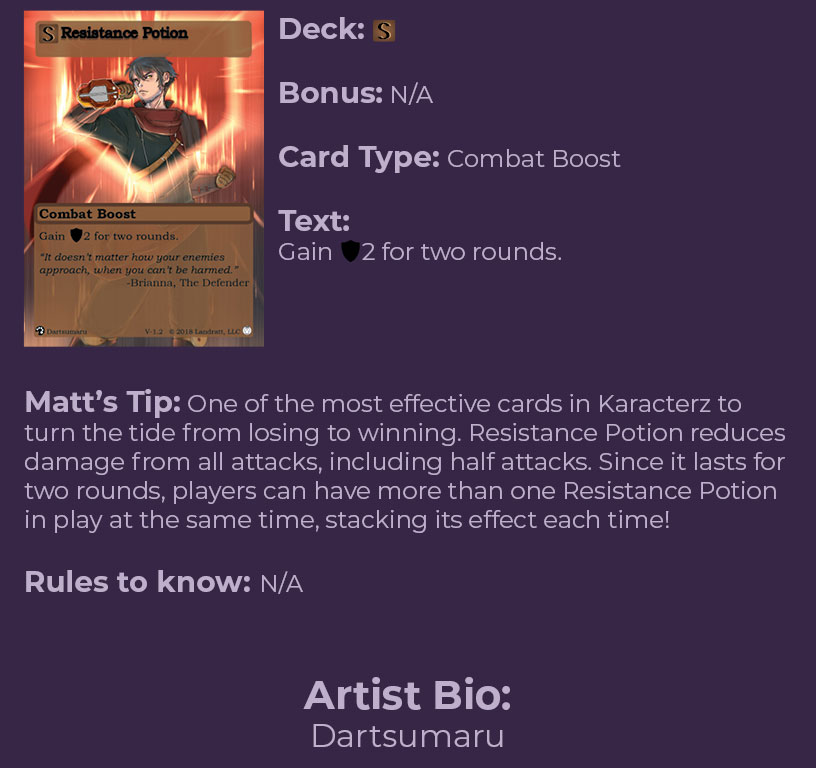 Profile Links:
Artist Recommendation:
Dartsumaru is a very talented and creative artist. He was very professional and we appreciate how he worked within our requirements, adjusted the artwork based on our recommendation as well as completing within our set deadline. Dartsumaru gave us 12 different combinations of his ideas to choose from, from the shape of the potion to the style of aura. We also appreciated how well he communicated in advance about his concerns as well as his intentions for this commission.

Landratt, LLC would highly recommend working with this artist for your future artwork and we would gladly work with him again in the future.

Thank you very much Dartsumaru for your epic contribution to the Karacterz card game.