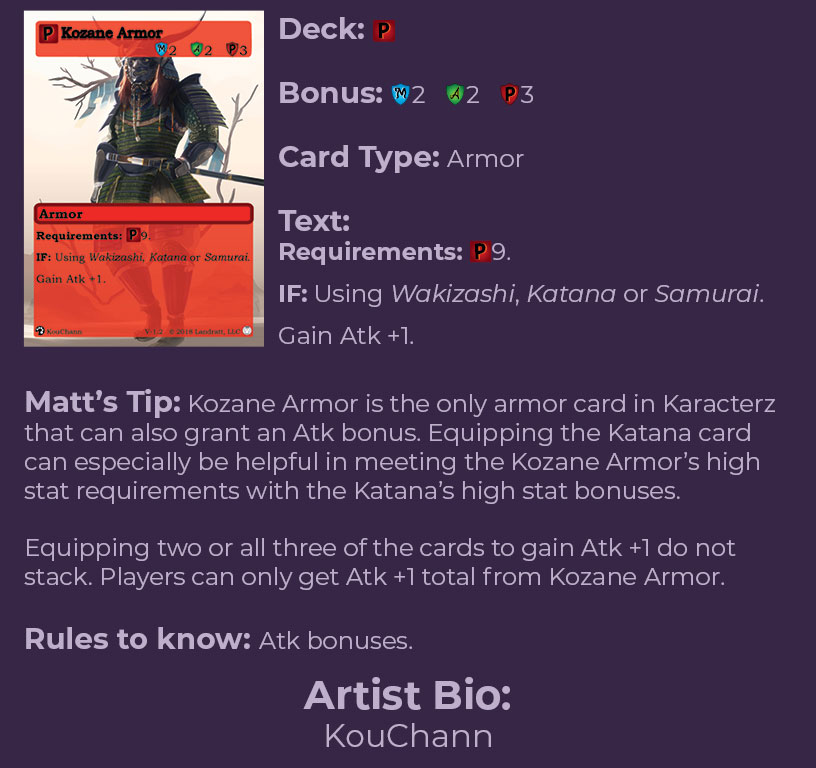 Profile Links:
Artist Recommendation:
KouChann is a wonderful and talented artist. She was very professional and we appreciate how she worked within our requirements and adjusted the artwork based on our recommendations. Kou clearly expressed her concerns throughout the project. She gave us great updates that demonstrated her palette choices, the details she put into the illustration and her intentions towards future progress of the project. Her replies were full of positivity and we appreciated her extreme enthusiasm for Karacterz and her contribution to our game. Landratt, LLC would highly recommend working with this artist for your future artwork and we would gladly work with her again in the future.

Thank you very much KouChann for your awesome contribution to the Karacterz card game.