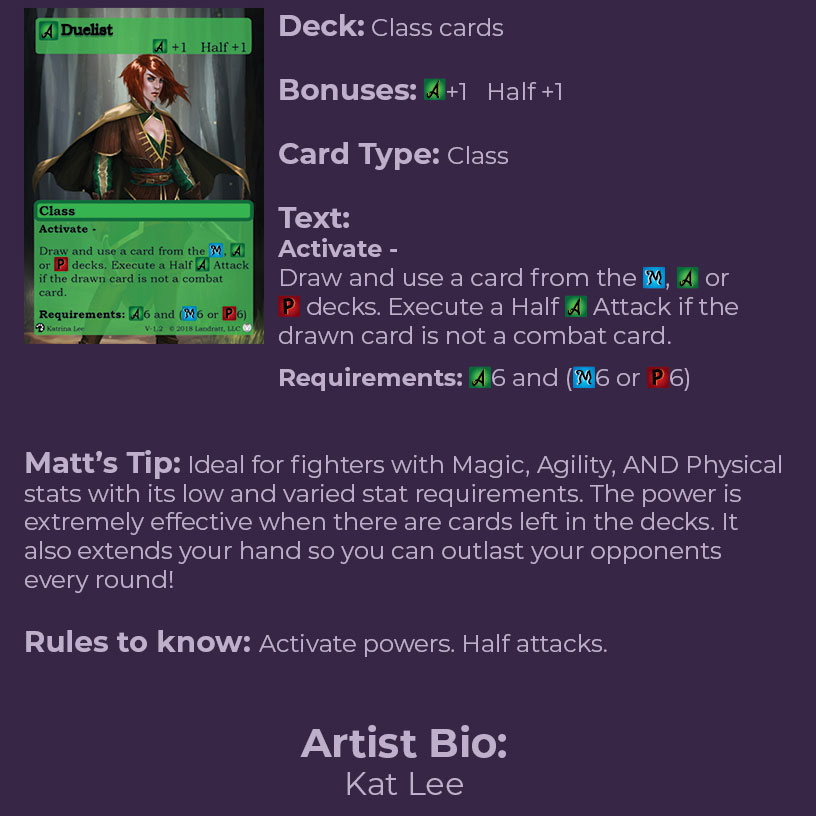 Profile Links

Artist Recommendation:
Kat is a very talented American artist. She has some really great character artwork that matched what we were looking for in our class cards. She was very professional by submitting the stages of her artwork, meeting our specifications for the illustration and completing within our deadline. She doesn't have a big following yet but I think she is very talented and worth a look. Landratt LLC would highly recommend working with this artist for your future artwork and we would gladly work with her again in the future.

Thank you Kat Lee for your contribution to the Karacterz card game.