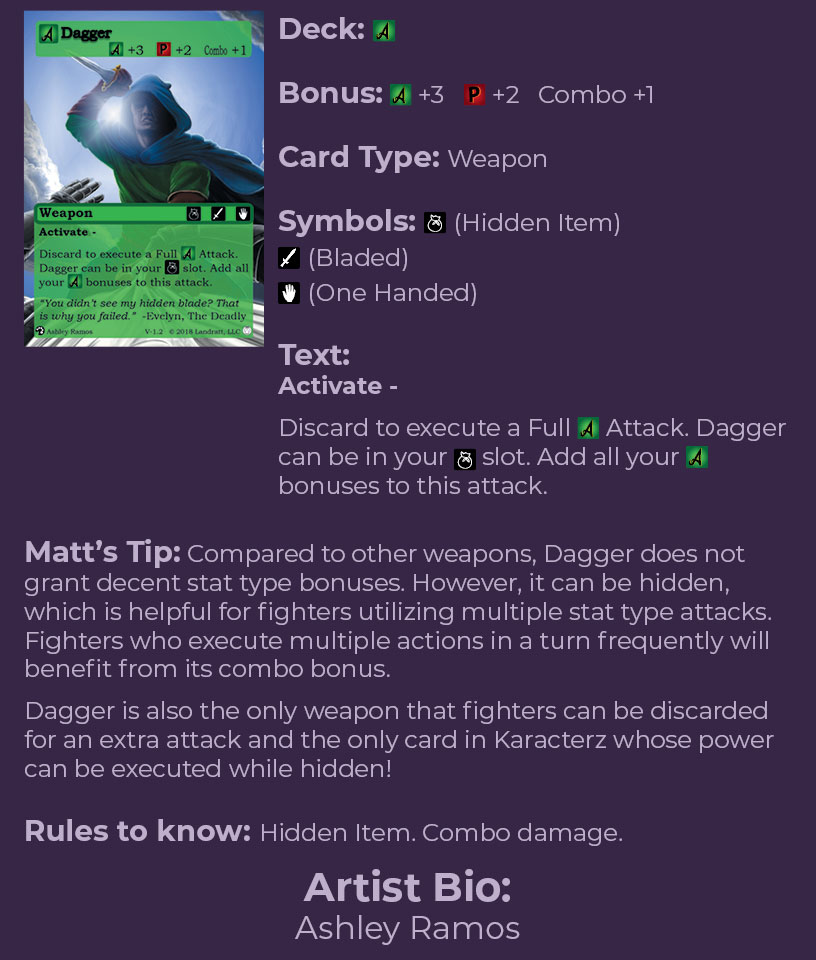 Profile Links:
Artist Recommendation:
Ashley Ramos is a very talented artist. She was very professional and we appreciate how she worked within our requirements, adjusted the artwork based on our recommendation as well as completing within our set deadline. Ashley was very open to our criticism and concerns. She also openly communicated whenever she encountered difficulties throughout the project.

The illustration she drew has the most unique point-of-view out of all 77 illustrations for our initial release. Landratt, LLC would highly recommend working with this artist for your future artwork and we would gladly work with her again in the future.

Ashley also helped playtest Karacterz, starting at the very earliest alpha stage and again just before the game's official release. Her thoughts and criticism was very valuable to us making Karacterz an extremely fun card game.

Thank you very much Ashley Ramos for your awesome contribution to the Karacterz card game.