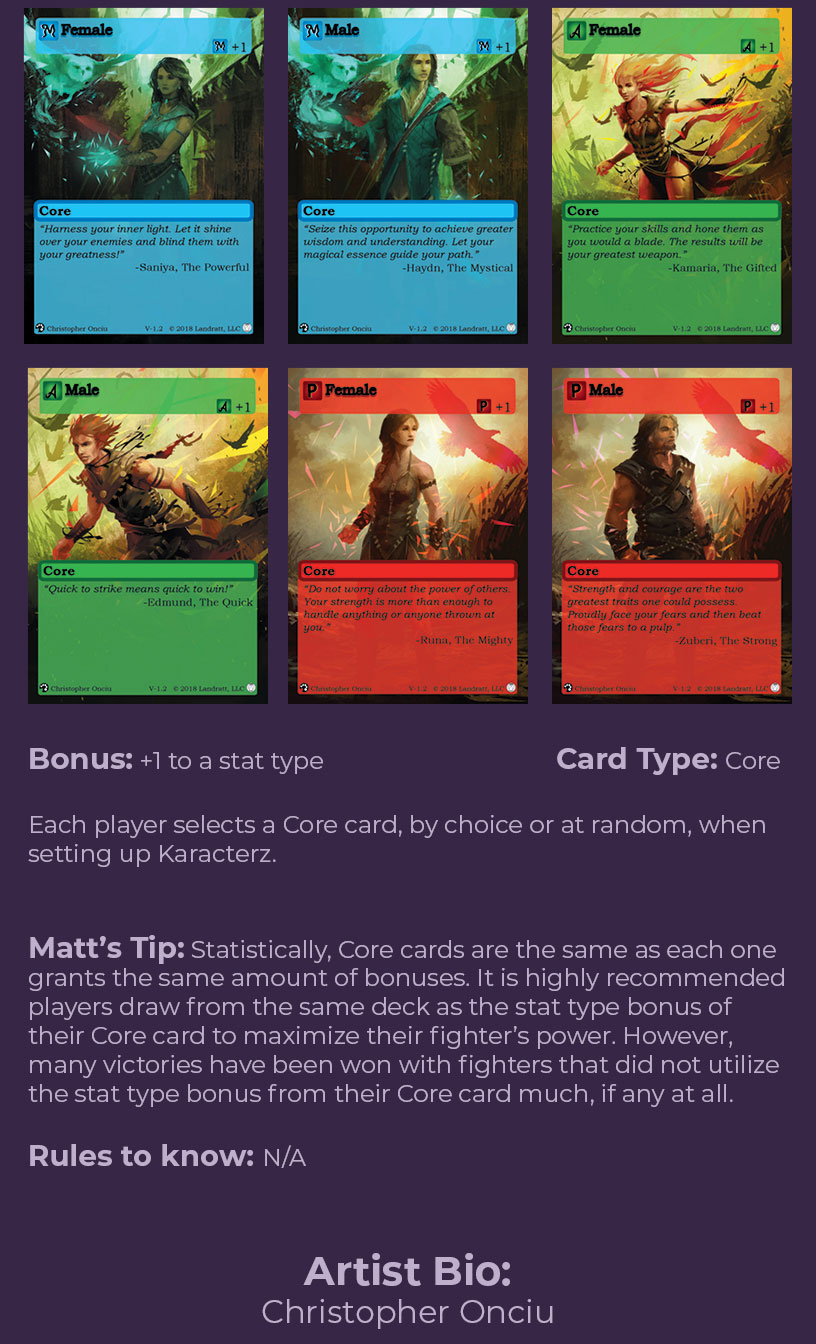 Profile Links:
Artist Recommendation:
Christopher Onciu is a very dedicated and talented artist. He had a lot of enthusiasm, incite and was really excited to learn more about our product. His previous work suggested he would do great with making male and female counterpart character illustrations to fit within a similar style. It was also crucial to our project that these core character illustrations (6 in all) leave some room for the imagination while having obvious affinities for agility, magic and physical. We were definitely impressed with his illustrations and they turned out better than we could have imagined. He even provided combined illustrations showing both the male and female counterparts together in a single illustration as well as some design elements for the card layout itself which were not necessary to his contract but a welcomed addition for no additional fee.
He was very professional by submitting many stages of his artwork, negotiating his fee to fit within our budget, asking for lots of feedback, adjusting the artwork based on our recommendation as well as completing within our set deadline. He also asked in advance for a small extension to one of the deadlines with plenty of advanced notice which we were more than willing to allow.  Landratt, LLC would highly recommend working with this artist for your future artwork and we would gladly work with him again in the future.