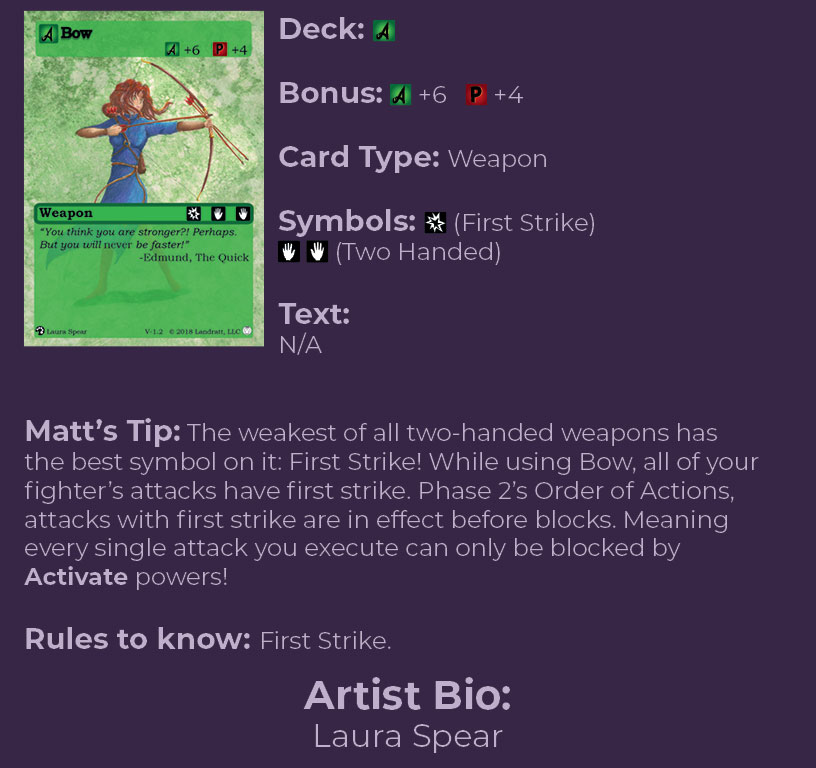 Profile Links:
Artist Recommendation:
Laura Spear has worked side by side with co-owner Matt Hall at his day job in food services at the U of O. Although she doesn't have a digital art portfolio as of yet she was very dedicated to submitting a complete product. She is willing to learn and was open to criticisms about her work. She completed the illustration within the intended deadline and also submitted several drafts between her initial and final product to get additional feedback. Landratt, LLC would highly recommend working with this artist for your future artwork and we would gladly work with her again in the future.

Thank you so much Laura Spear for your contribution to the Karacterz card game.